RECRUITING SERVICES FOR EMPLOYERS
Search Solutions is dedicated to finding you the best candidate in a timely manner
What We Do:
Locate talent with hard-to-find technical skill sets
Fill critical-need positions
Utilize highly discrete recruitment methods
With our combined 40 years of experience we have the ability to find, screen, and match the right IT professional to your needs. We understand how frustrating it is to spend hours sifting through candidates. Working with us, we do the work for you, and you can be assured of finding qualified staff.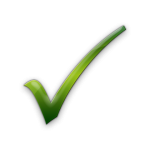 TECHNICAL RECRUITMENT ASSISTANCE
Register with Search Solutions to start the process and provide a few details about your current needs. One of our search pros will call you directly and make sure we have a clear understanding of your requirements.
Our network of recruiters allow us to fulfill all aspects of your recruitment needs (permanent, temp-to-perm, and/or staff augmentation).  No recruitment challenge is too large or small to handle.  We are committed to providing an end-to-end recruiting solution.
Whether you're a Fortune 500 company or a growing start-up, we will assist you in building, staffing, and managing your recruitment needs. Contact Search Solutions (hyperlink) for more information.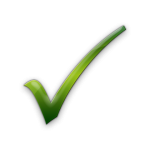 Database search / contingency recruitment
With our years of experience, our database includes a massive pool of IT and Engineering professionals. We seldom need to go beyond our database to find qualified candidates.
Like any strong network, our database is a constantly managed series of relationships, which leads to high levels of repeat business and referrals.
Even if our database has already provided a solid list of candidates for an individual assignment, we often do individual research to make sure we are providing the very best candidate.
We carefully analyze the specific market, identify professionals who can do the job, then narrow the list down by finding the best possible fit for our client.
Our approach is discreet, but aggressive.  We treat each candidate as an individual, explore his or her background, career achievements, and personal goals.
We aim to find you the best possible candidate in the shortest possible time.
We network with people we know as part of the search process.  We cast a wide net and seek referrals face to face.  This is when the quality of our ongoing professional relationships pays off.
We know most of the key figures and the markets where they operate. They trust us, take our calls, and listen to us. These relationships are particularly useful when we are seeking to fill senior level positions.
We also sponsor and attend industry events.
We offer:
The most sophisticated data management software tools available.
Site marketing both on and offline and invest a lot of time and money in search engine optimization.
Continual website updates. We've found that emailing news of new content is effective, generating site traffic, job searches, and registrations.
Advertising specific positions remains an effective way to source candidates. In addition to our website, we have a high profile on all the major jobsites relevant to our markets as well as on specialized niche sites. When appropriate, we also advertise in traditional media.  Although it's not entirely possible, we try to be everywhere.